Lars Own®
Swedish Pancakes
Servings: 15 (9-inch) pancakes
Now you can make authentic Swedish pancakes at home! Serve them with butter, powered sugar and Lars Own® Lingonberry preserves for a traditional Scandinavian breakfast everyone is sure to love!
Steps
Combine entire bag contents (8oz) Lars Own® Swedish Pancake Mix with 4 eggs, 2 Tbsp vegetable oil and 1 cup whole milk; whisk until smooth.
Add remaining 1 cup milk; whisk until smooth (batter will be thin).
Allow batter to stand 15 minutes before baking.
Heat 9-inch nonstick pan over medium heat; brush pan with melted butter.
Pour in ¼ cup batter; immediately tilt pan to evenly coat bottom. Pancakes will be very thin.
Allow to cook about 2 minutes on first side or until golden brown on bottom and fully cooked on surface.
Carefully turn pancake over and cook an additional 15 seconds. Repeat with remaining batter.
What our customers say
0 reviews, 0 Q&As
Previous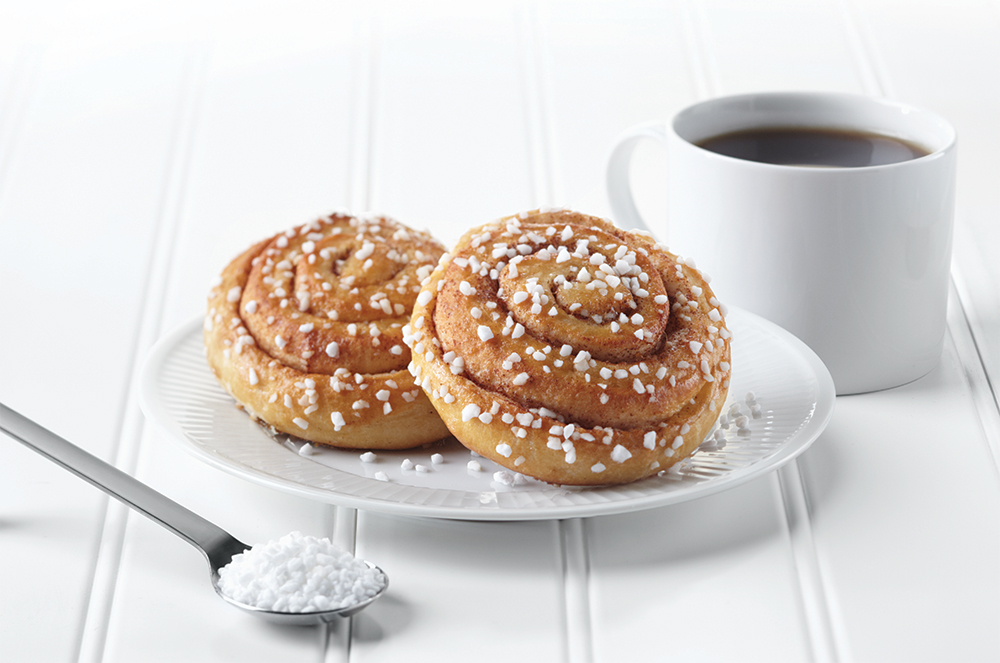 Swedish Cinnamon Rolls